Paguina Inicial
Page in English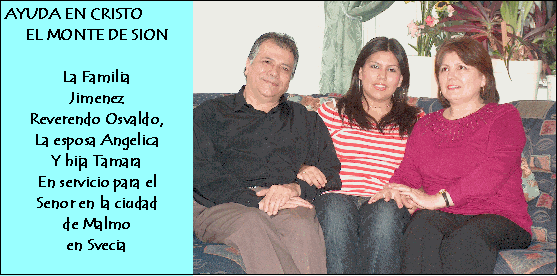 PRAYER
1. Submit to the Lord Jesus Christ.
John 14:13-14
And whatsoever ye shall ask in My Name, that will I do, that the Father may be glorified in the Son.
If ye shall ask anything in My Name, I will do it.
2. Depart from all sin in Your life
Psalm 66:18
If I regard iniquity in my heart, the Lord will not hear me.
3. Faith in the promises of the Lords World
Hebrews 11:5
By faith Enoch was taken up that he should not see death; and was not found, because God had taken him: for before he was taken up he had this testimony, that he pleased God.



4. Praying conforming the will of God

1 John 5:14
And this is the confidence that we have in Him, that, if we ask anything according to His will, He hears us.



5. Wanting for prayer contest

Luke 18:1-8
And Jesus spoke a parable unto them to teach them, that they should always pray, and never become discouraged;

Saying, There was in a city a judge, which feared not God, neither respected people:

And there was a widow in that city; and she kept coming to him, pledging for her rights saying, Help me against my opponent.

And he would not for a while: but afterward he said within himself, Though I fear not God or respect people;

Yet because the trouble this woman is giving me, I will see to it that she gets her rights, if I don't, she will keep on coming and finally wear me out.

And the Lord continued, Listen what that corrupt judge said.

Now, will God not judge in favour of His own people who cry to Him day and night for help?

I tell you that he will judge in their favour and do it quickly. But will the Son of man find faith on the earth when He comes?
God is willing to answer our prayers, and He invite Us into His throne of grace. We can do that on the foundation of the cross through the blood of Jesus Christ.
Jesus want to receive You today if You ask Him to enter in Your heart.
Amen.
E-mail: Ayuda en Cristo