FTMW - Filipino Tribe Mission Welfare
School meals – nutrition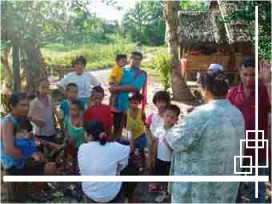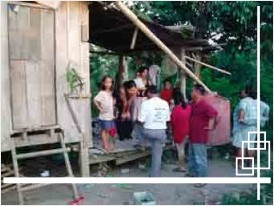 In several of the villages that Filipino Tribe Mission works, the schools are missing resources to give adequate nutrition to the students. The reason is that the education for the children is ruled by international agreements to be free while everything that is needed in school is expensive to the people like: School uniform, school meals, books, pens etc.

In conversations that Filipino Tribe Mission has had with principals and teachers it has been clear that the loss of nutrition is a constantly ongoing problem. When the most parents is poor, they can not afford to send appropriate food with the children to the school or pay the fee that some High School and College charge for meals. The consequences is that many children, especially in preschool and elementary school mainly is fed with biscuits and water which not contains necessarily nutrition's for the child's growth. The teachers then have problem in the lessons because, as a consequence the children have problems to concentrate and instead they become noisy and rowdy.

Filipino Tribe Mission works in co-operation with municipals and village councils to rise funds for a working dining hall.
Filipino Tribe Mission has negotiated a solution that has been admitted for a try in Adlay, Carrascal in Surigao Del Sur. It concerns all the citizens, which in a fellowship, pay a tribute to the village councils finance department, which use the money to engage a nutritionist and buy food for the local school.
In first case this meals is priority to the preschool and elementary school of Adlay to get one meal per day, five days a week. If the money is enough even the High School will be involved in this activity.
Filipino Tribe Mission purpose is to be able to support these kinds of projects in the beginning and, if necessary, need of equipment and construction of building for the purpose.
The activities are followed-up by a representative of Filipino Tribe Mission Welfare in the Philippines.
The organisation is active to raise the interest and knowledge to training crew, departments and other which is touched by the importance of a good nourishing food and how to manage and use domestic crops easy in cooking.
The costs of Filipino Tribe Mission in these projects depend upon the willingness and how well the importance of nutrition is to the local politicians in the various municipals and villages. The starting-point is to locally find motivation and funds to finance school meals, municipal by municipal or village by village.
Filipino Tribe Mission surely need financial help for educational pamphlets, transportation, and education and in some events salaries for employed. All projects that Filipino Tribe Mission take responsibility of, is financed by donors.
If you find this work interesting, you are very welcome to become a donor.
---
Donations can be paid to us in EURO on followed account:

IBAN SE31 9500 0099 6042 0418 2960
SWIFT (BIC-Code): NDEASESS

Bank: NORDEA Sweden

For further information, please contact:
FTMS Filipino Tribe Mission Sweden Reg. No: 802422-2393

Att: Klaveness


Örngränd 3
681 43 Kristinehamn, Sweden

Phone

:
+46 760 675 238

Cell Phone

:
+46 705 987 266

E-mail:

ftms@tribemission.com
SWEDEN
WORLD & EUROPE €

PG 41 82 96-0

Bg 5495-2361
Print if payment is in SEK or EURO

Bank: NORDEA Sweden

IBAN SE31 9500 0099 6042 0418 2960
SWIFT (BIC-Code): NDEASESS
Send E-mail if you have queries or comments about this website.