FTMW - Filipino Tribe Mission Welfare
The Mamanwa Tribe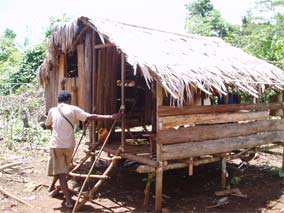 Tribal educational development
May we present to you updated reports from the new started school in the forest of Pantukan.

This school started up in spring 2006 in Pantukan, and was run only by efforts of the members of GNCC in Adlay. Teacher was Phoebe Grace (Ging-ging) Montañes. In 2007 the work moved down to Adlay where several children enrolled to the elementary school. The reason for this was that cooperation with a former village captain made this easiest.

At the moment FTMW run, since November 2011, adult education and design for preparation to elementary education, ALS. It means to prepare children, from tribal communities, to understand their own culture, and language, and learn to read from their own language before taught new languages. This work is executed in close cooperation with NCIP Regional Office in Butuan City, DepEd, Department of Education in Surigao del Sur and USC, University of San Carlos in Cebu City.

This group of tribal members has constructed both their own village and their own school in the whish to give their children a better future than they has had themselves in the past.

Are you one of those that want to contribute?
Batch

1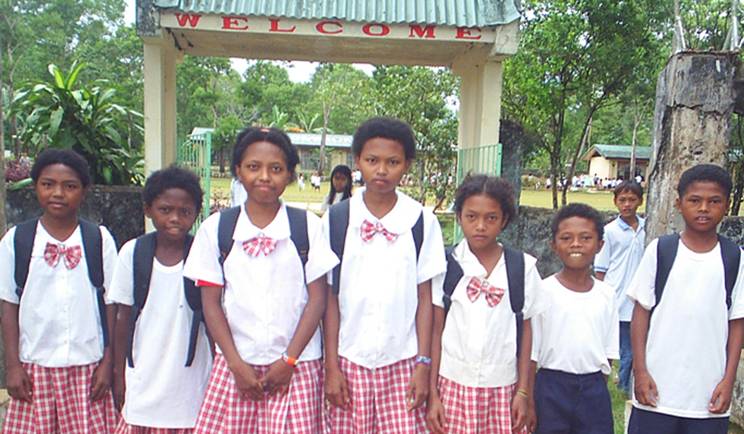 "These are the product of the 1st Mamanwa Basic Literacy, who are now enrolled in Grade-1, at Adlay Community Elementary School - Adlay, Carrascal, Surigao del Sur"
FTMW have now an ongoing educational work for tribal children in Adlay, Carrascal with own volunteer teachers.
REPORT:
FTMW restarted education to Mamanwa tribal in cooperation with NCIP Regional office and Carrascal Municipality in November 21, 2011.
| | | |
| --- | --- | --- |
| Subject | Volunteer Teachers | Schedule |
| | | |
| --- | --- | --- |
| Adult education and child elementary preparation | Juralyn A. Urquia | Mondays |
The project embracing adult education to make life easier to many parents and family supporters among Mamanwa and the work to edify and encourage children to attend public elementary schools is a part of Jovelyn Klaveness project to Mamanwa, CHP4051. We are in need of more sponsors for this projects. Help us by being one of us!
If you find this work interesting, you are very welcome to become a donor.
---
Donations can be swished in Sweden to:
9004599
or paid to us in EURO or SEK on followed account:
90 04 59-9

SEK/EUR 90-account

IBAN SE31 9500 0099 6042 0418 2960
SWIFT (BIC-Code): NDEASESS

Bank: NORDEA Sweden
For further information, please contact:
FTMS Filipino Tribe Mission Sweden Reg. No: 802422-2393

Att: Klaveness


Örngränd 3
681 43 Kristinehamn, Sweden

Phone

:
+46 760 675 238

Cell Phone

:
+46 705 987 266

E-mail:

ftms@tribemission.com
SWEDEN
WORLD & EUROPE €

PG 90 04 59-9 SEK & EUR

123 - 9004599 Swish

Bg 900-4599
Print if payment is in SEK or EURO

Bank: NORDEA Sweden

IBAN SE31 9500 0099 6042 0418 2960
SWIFT (BIC-Code): NDEASESS
FTMW Filipino Tribe Mission Welfare Inc. Philippines Reg. No: CN200525494

FTMW Office

Roaming

:
+63 921 274 3904 Smart

Mob.

Phone

:
+63 910 139 7436

E-mail:

ftmw@tribemission.com
Send E-mail if you have queries or comments about this website.